Leonardo Melendez Photography is a photography studio based in Northern Belize specializing in weddings and events.
Why Hire Us?
Trust and experience
We've photographed weddings in literally every region of Belize from massive 4 day celebrations with over 500 guests to very intimate elopements of two in the middle of the sea. Weddings have taken us to the top of ancient Mayan temples, on private islands, sailboats and hidden waterfalls. We've photographed Jewish, Chinese, Hindu, Mayan and Garifuna celebrations in Mexico, Honduras and extensively throughout Belize.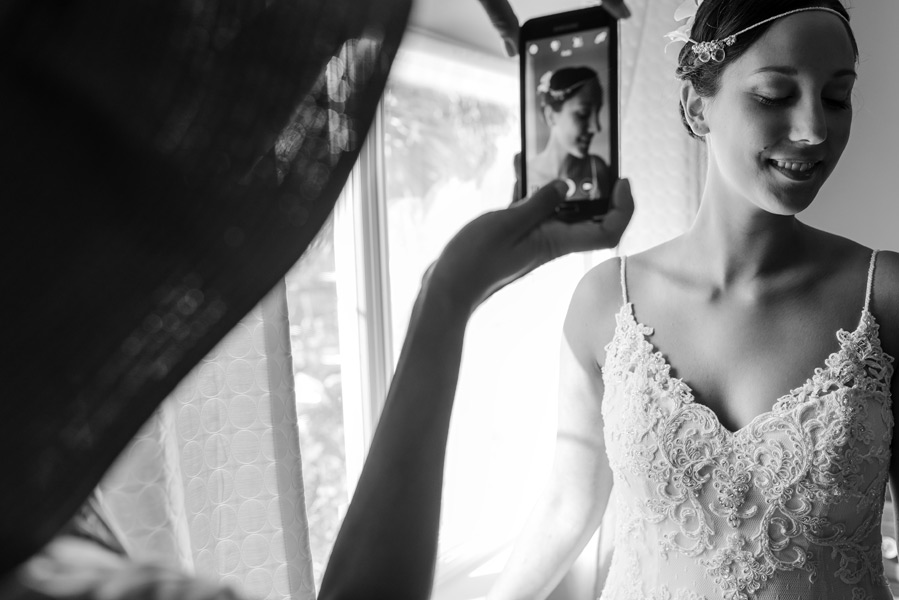 Care and flexibility on wedding day
Don't be surprised if you find us photographing your unplanned pool party after 11pm. We want to be there all the way. By working with us, you're getting a personal photographer. A photographer that understands your celebration, cares about the things you care about and still delivers photographs from a unique, creative perspective.
The Team
Leonardo Melendez
Leonardo Melendez is a Belize based photographer specializing in weddings and events. His work has been featured in every major publication in the country. Clients include The Central Bank of Belize, Fortis, The Government of Belize, Petrocaribe, McNab Publishing, Oceana, Belikin Beer, The Belize Tourism Board and Maya Island Air. He has photographed weddings in Mexico, Honduras and extensively throughout Belize. He lives in Orange Walk Town with his wife Tracy and two kids Madi and Caesar.
Efrain Gomez
I have always been fascinated by the world. Growing up as a kid, there were so many things I wanted to do and be. There were times that I wanted to be a musician, a teacher and a scientist, but it wasn't until I was a bit older that I got introduced to photography. Since then, wedding photography has engulfed my life and I think it's because human connections, interactions, and emotions are the most fascinating things in the world. When I'm photographing I'm always looking for laughter, happiness, excitement, and everything else in between. I care about my relationships with people just as much as I care about photography and I'm very grateful for our clients who trust us to photograph a very meaningful part of their lives.
What our clients are saying
Leo, thank you so much for an amazing photo session. Chris and I enjoyed working with you and Efrain, and were blown away by the sneak peak you sent from the second session. You have an amazing eye and passion for photography that was beautifully captured with each frame.
Hi Efrain, I was so excited to see these photos! I am so grateful that you were able to get them done so quickly and seriously, they look amazing. You really did such an excellent job with these, I can't wait to show our parents!! Thank you so much…we are so happy with how the photos came out!!
Leonardo, We would like to say a massive, massive thank you for all of the photos you have sent us. They are absolutely perfect and such wonderful memories of our day!!!! We truly appreciate all of the time and effort you put into taking these and processing them afterwards. Your photography style is just what we were looking for and we are so pleased that we chose you as our photographer.
Hi Leonardo! I just wanted to say thank you to you and Efrain for photographing our wedding on Saturday. You both were great!! I love how creative you are and how easy you made it to be in front of the camera! We couldn't have had better photographers capture our special day (and we haven't even seen the pictures yet!!) You both are very professional and fun. I would highly recommend you to future brides!! Thanks again!!
Hi Efrain, The photos are absolutely amazing. Words cannot express the emotions that we were feeling as we relived our wedding moments again while looking at the photos. You captured our love in photography, I didn't know it was possible! It is priceless that we have these photos to remind us of our wonderful day and to share with friends and family (especially because they were not there). I cannot thank you enough for your hard work on the day of the wedding…You have a special talent and we thank you from the bottom of our hearts for sharing it with us.
Leonardo, David and I want to thank you so much for capturing our wedding yesterday…this initial preview is simply stunning and we cannot wait to see the rest!!! You have given us the gift of beautiful memories to share with friends and family for years to come…gracias!!!!
Efrain, These pictures are WONDERFUL!!! You captured what we felt in our hearts in these pictures. I keep finding new favorites each time I look through them.You and TJ did an amazing job and we are so thankful to have had you photograph our wedding.
Hello Leo and Tracy! I'm so thrilled to see these beautiful photos! It brought the entire day rushing back to us. What splendid work! I cannot wait to look at these again and again and decide which ones we will print and hang on our walls! I'm so grateful we were able to work with you. Thanks for making my red dress look so rad!
Efrain, You are such a talented photographer! My online wedding photos are emotional, charming, and purely beautiful! Thank You. I hope all of your customers appreciate your art. I am excited to see the rest.
Leonardo, I want to ditto Kara's "love them" exclamation! You guys were great to work with and your work product is even better! Thanks for participating in our day. I'd be happy to be an endorser for future customers.
Leo, I can't even begin to put into words how happy we are with our wedding images and how much I appreciate the extra work you put in to providing us with so many great shots! Jacob even made the comment, "next time we need a photographer, if he is willing, I would fly him to Texas!" AHHHHHH! I'm so excited! These are fantastic! You are an artist! I love them! Thank you!